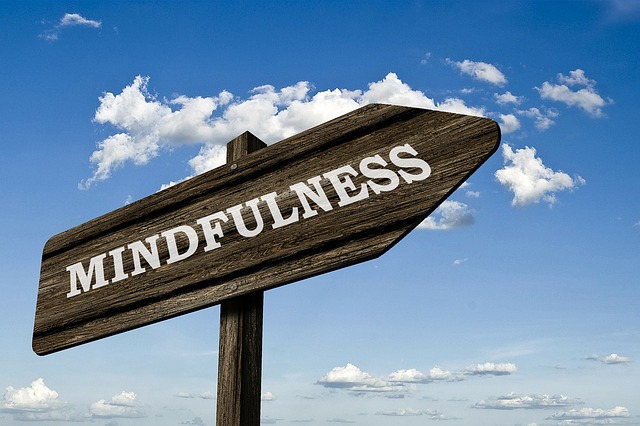 Mindfulness
Mindfulness is a powerful tool for self-growth and personal development. Being mindful involves being present in the moment and observing one's thoughts and feelings, without judgment.
Regular practice of mindfulness can help reduce stress, improve focus, and increase self-awareness.
What is Mindfulness?
Mindfulness is a state of being actively open and attentive to the present. Being mindful means observing your thoughts, feelings, and emotions with any judgement.
Instead of letting your life pass you by, mindfulness means living in the moment and awakening to experience.
Mindfulness can be practiced through various techniques such as:
Deep Breathing Exercises
Meditation
Yoga
Tai Chi
Mindfulness is not just about relaxation, but also about being aware of the present moment and one's thoughts and emotions. Mindfulness practice can help individuals to be more aware of their thoughts and emotions, which can lead to increased self-awareness and personal growth.
10 Principles of Mindfulness
In order to truly master the art of mindfulness, we need to be aware of the principles around the practice.
10 of the most common principles of mindfulness include:
Non-judgment: Observing thoughts and feelings without evaluating them as good or bad.
Non-reactivity: Not getting caught up in or identifying with thoughts and emotions.
Beginner's mind: Approaching experiences with curiosity and openness, like a beginner.
Trust: Trusting the process of mindfulness and the innate ability of the mind to heal and transform.
Letting go: Letting go of judgments and attachment to outcomes.
Acceptance: Accepting things as they are in the present moment, without resistance or struggle.
Presence: Being present and fully engaged in the current moment and activity.
Letting be: Allowing thoughts, emotions, and sensations to be there without trying to change them.
Mindfulness of breathing: focusing on the physical sensation of breathing to anchor the mind in the present moment.
Non-striving: not trying to achieve any particular goal or outcome during mindfulness practice.
Formal and Informal Mindfulness  
The great thing about mindfulness it that it can be practiced in both formal and informal ways. As previously mentioned, some of the formal mindfulness practices include meditation, yoga, and tai chi, and are usually done in a specific place, at a specific time, with specific guidelines to follow.
Informal mindfulness practices can be done anytime, anywhere and include things like paying attention to one's breath while washing dishes, going for a walk walking or noticing the sensation of hot or cold while taking shower.
Benefits of Mindfulness
Mindfulness has been shown to have a wide range of benefits for both mental and physical health. Some of the most well-established benefits include:
Reduced stress: Mindfulness practices have been shown to lower levels of the stress hormone cortisol and improve overall well-being.
Improved mood: Positive emotions and reduced symptoms of depression and anxiety are common side-effects of consistent mindfulness practice.
Increased focus and attention: Mindfulness can improve cognitive function and increase the ability to pay attention and focus, resulting in better performance at work and in life in general.
Enhanced immune function: Those experiencing poorly functioning immune systems and general poor health may benefit from practicing mindfulness, but it should never be a total replacement for medical advice.
Better relationships: Because mindfulness can help your improve communication skills and enhance your emotional regulation, this leads to better relationships with others.
Improved sleep: Improved sleep quality and insomnia reduction are some common benefits associated with prolonged mindfulness practices.
Better self-regulation: Mindfulness can help individuals regulate their emotions and behaviors, leading to better self-control and decision-making.
Reduced symptoms of chronic pain: Those that suffer from chronic pain have reported improved symptoms and an overall better quality of life when they practice mindfulness for extended periods of time.
Increased empathy and compassion: People that struggle to show empathy or compassion for others are known to show improvement in these areas through the use of mindfulness in their daily lives.
Increased self-awareness: Mindfulness can increase self-awareness, helping individuals understand themselves better and make positive changes in their lives.
4 Lines That Could Change Your Life
Very often, people wonder what's holding them back in life. No matter how hard they try to make a change for the better, somehow or other, they find themselves back at square one.
It could be starting a diet to lose weight where they succeed for 3 months… but in the 4th month, they self-sabotage their efforts by letting themselves go.
Within a month, they've gained back all the excess pounds they've lost and more.
This is just one example. There are many others such as people coming out of debt only to go back into it… or people quitting smoking but starting again a few months later.
Very often, the answer lies buried in their past experiences. There may be emotional issues from childhood, bad experiences, feelings of unworthiness, and other negative emotions that lead to self-sabotaging behavior.
While one could seek therapy, there's actually an easier and extremely effective way to remedy the problem.
It's a simple, beautiful Hawaiian prayer known as 'Ho'oponopono'.
This prayer is all about forgiving yourself while increasing your self-love and restoring emotional and mental balance in life. The 4 lines are…
"I'm sorry. Forgive me. Thank you. I love you."
On the surface, these 4 lines don't seem like much. However, when they're repeated daily and with emotion, you'll be stunned at the reformative and restorative nature of this prayer.
How Ho'oponopono will help you
Whenever you embark on a goal and you quit or fail at it, there's a high chance that you'll blame yourself for it. You may feel like you're not good enough… or you have no self-discipline.
Some people may even feel like it's not in their destiny to achieve their goals. Most of this is conditioning from childhood experiences and the negative effects of repeated failure and disappointment in life.
The first line of Ho'oponopono is, "I'm sorry."
By apologizing to yourself, it's a form of catharsis. It's better to apologize than to blame. When you say sorry to yourself, you acknowledge that you have messed up and you could have done better.
You have failed yourself, and now you're making amends. That's the first step.
The second line in Ho'oponopono is, "Forgive me."
Millions of people lead bitter lives and are full of hate towards others because they're often hurt and they hate themselves. This hurt and pain needs to be released.
Asking yourself for forgiveness will allow you the opportunity to 'let go' of whatever self-hate and regrets that are holding you down. This is an invisible burden that weighs you down wherever you go… and affects whatever you do.
When you forgive yourself, you'll find that it's freeing. Life seems more pleasant and promising. Now you're ready to take on the world without the weight of emotional baggage holding you down. You'll truly feel the difference when you forgive yourself.
"Thank You", is the third line in Ho'oponopono.
By thanking yourself, you're expressing gratitude. This is immensely powerful.
Most of us only focus on the negative things we've done in life. We give our failures and mistakes a lot more attention than necessary… failing to realize that we're all learning as we go along, and to err is human.
Despite all our mistakes, every one of us has redeeming qualities and wins in life. To get to where you are today, you have been a survivor. You've looked out for yourself… and most probably have done good for others.
This is why you thank yourself… and also any higher power you may believe in. There is much to be thankful for no matter how bleak your situation may be.
This third line in the Ho'oponopono prayer elevates your vibrations from the negative to the positive. It's impossible to be thankful and negative at the same time.
The last line in Ho'oponopono is "I love you."
Once again, this line is for you to discover that you deserve love too. So often we give our all to others while we're unhappy ourselves.
Yet, the cruel irony is that you cannot love others more than you love yourself. So, if you truly want a rewarding and loving life, it all starts with loving yourself.
The Ho'oponopono prayer does NOT conflict with any religious belief. It's a simple affirmation that will help you be kind to yourself, forgive yourself, find gratitude and most importantly, practice self-love – because you're worthy.
Saying this prayer a few times a day (every day) … especially when you're feeling down, will help to lift your spirits and make you feel better. Over time, you'll notice that you no longer sabotage your efforts.
You start believing that you're worthy of your goals. You love yourself and you're less likely to engage in activities that hurt you. You start believing in your abilities… and from there, your efforts will come from a place of positivity – and you'll achieve the goals and dreams your heart desires.
Make Ho'oponopono a part of your daily routine and your life will transform before your eyes.
Daily Practices to Relieve Stress
Stress was named the "Health Epidemic of the 21st Century" by the World Health Organization about 5 years ago. Since then, the situation has only worsened after the Covid pandemic and current inflationary conditions.
Staying sane in an insane world is becoming increasingly difficult for millions of people. From financial worries to health worries and the ever-changing landscape of dirty politics – there's just no respite from the stresses of life.
The key to relieving stress will be to do it frequently… and if you're an individual who feels highly stressed, you may want to take time out daily to de-stress.
But you need to do it correctly.
Are you doing what's right for you?
Here's where most people get it wrong. They do a quick search on Google for stress relief tips and will inevitably find tips such as 'take a walk outside' or 'practice gratitude journaling', etc.
While these activities may be beneficial to some people, many will derive no stress relief benefits from these methods.
To de-stress effectively, you need to do what's right FOR YOU.
For some people, that may mean watching a comedy on TV. For others, it may mean keeping tropical fish and watching these fish swimming peacefully in their tank without a care in the world.
There are no right or wrong answers here. Since we're all different individuals, what makes us happy will definitely be different things. Happiness is the best form of stress-relief.
Find out what makes you happy and do it. Just make sure it's not a self-destructive activity like emotional eating or excessive alcohol consumption.
Let's assume you enjoy dancing and it helps you to relieve stress immensely.
For example, you're a part of a dance group that meets up to dance once a week – and you feel much better after the session.
That's great… but what about the rest of the week when your stress levels are slowly building up within you?
Dancing will help on one day, but how will you de-stress on the other days?
Here's where you'll need to experiment with different stress relief techniques to see which ones work for you. Let's look at the most popular ones…
Meditation is practiced by millions worldwide and even highly-stressed CEOs swear by it. The 'problem' with meditation is that it takes time to get used to it.
Initially, you'll struggle to empty your mind of thoughts or just focus on your breathing. Irrelevant and strange thoughts will pop up in your mind and exasperate you.
You're trying to be still – but your mind is fighting you. This stresses you out further.
Don't worry. It's the same experience for most of us. Meditation is a skill and the more you practice it, the better you'll get at it.
Try it for 5 minutes daily – for a week. Then aim for 10 minutes… then 15… and so on. Within a month, you'll notice that you're much better at controlling your thoughts. In 90 days, you'll discover that meditation is far easier for you and keeps your mental and emotional state stable.
Other stress relief techniques
Besides meditation, there are several other techniques you can try. No one method is better than the other. What matters is how the activity makes you feel afterwards. If you feel relieved and happier, you know it works and you can do it daily.
Here are some worth trying:
Gratitude journaling
Exercise
Spending time in nature
Watching a comedy
Aromatherapy
Yoga
Deep breathing
Crafting
Playing with your pet
Talking to a friend
Avoid using digital devices for a day
There are many other methods that are not stated above which can be helpful. All you need to do is some research and find one or two activities that help. You don't need a ton of them or it'll become overwhelming.
Just one or two good stress relievers can help you release some pent-up stress daily… and this will serve you well in the long run. You'll need to be mindful and proactive with your stress relief because anxiety and burnout can creep up on you without you even knowing it.
"Sometimes the most productive thing you can do is relax." – Mark Black
Aim to do some stress-relieving activity every day.